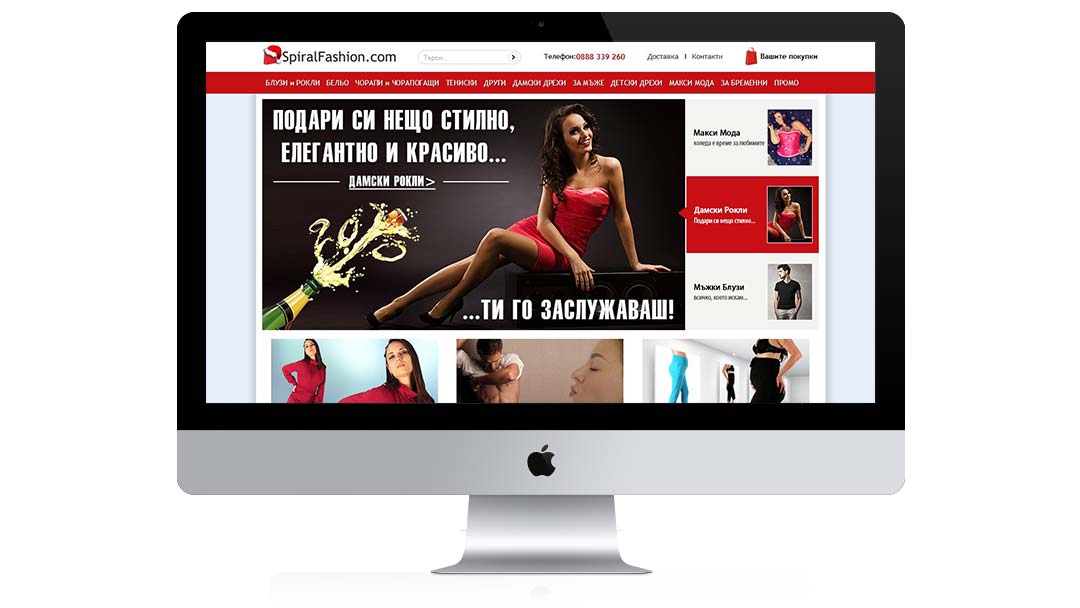 About the client
The e-store www.spiralfashion.com was made for Spirala ltd. – a company with great experience in clothes and underwear manufacturing. The company has offline stores in Ruse, Varna and Shumen, selling products of the highest guaranteed quality.
About the Project
The online store www.eu.spiralfashion.com is the proud leader in the Bulgarian fashion online retail market.
There is a fully functional version of the website in Bulgarian: bg.spiralfashion.com;
The navigation is easy to use, extremely detailed and comprehensive. The products are separated logically in groups and categories;
There are three payment methods available for the customers: Cash on Delivery, direct bank transfer and Paypal – the world's most popular online payment system.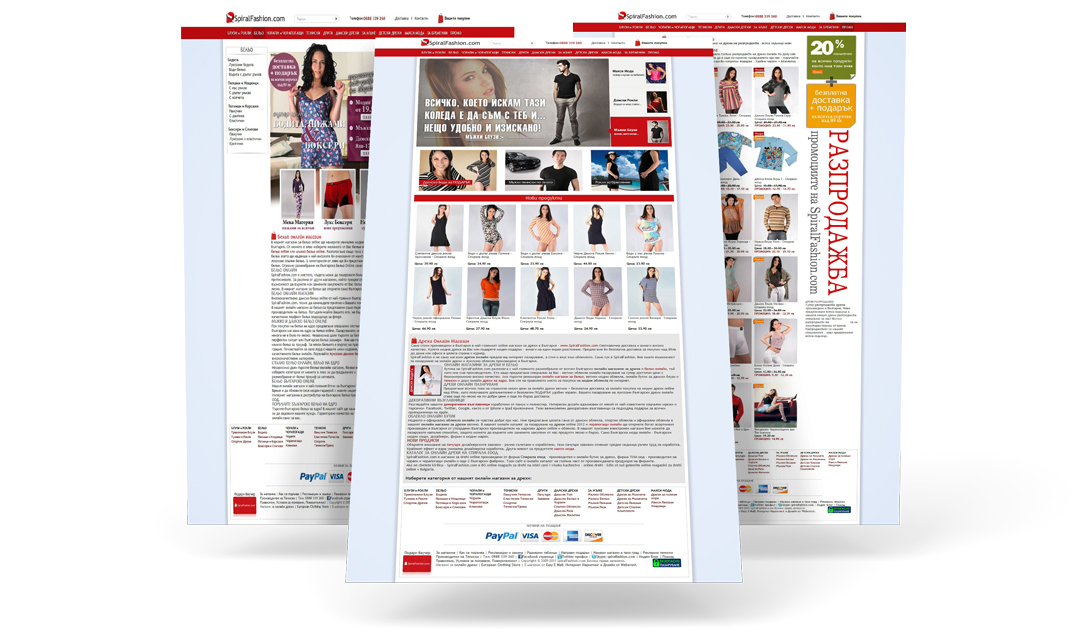 Do You like what You see?