Mobile version of news.bg website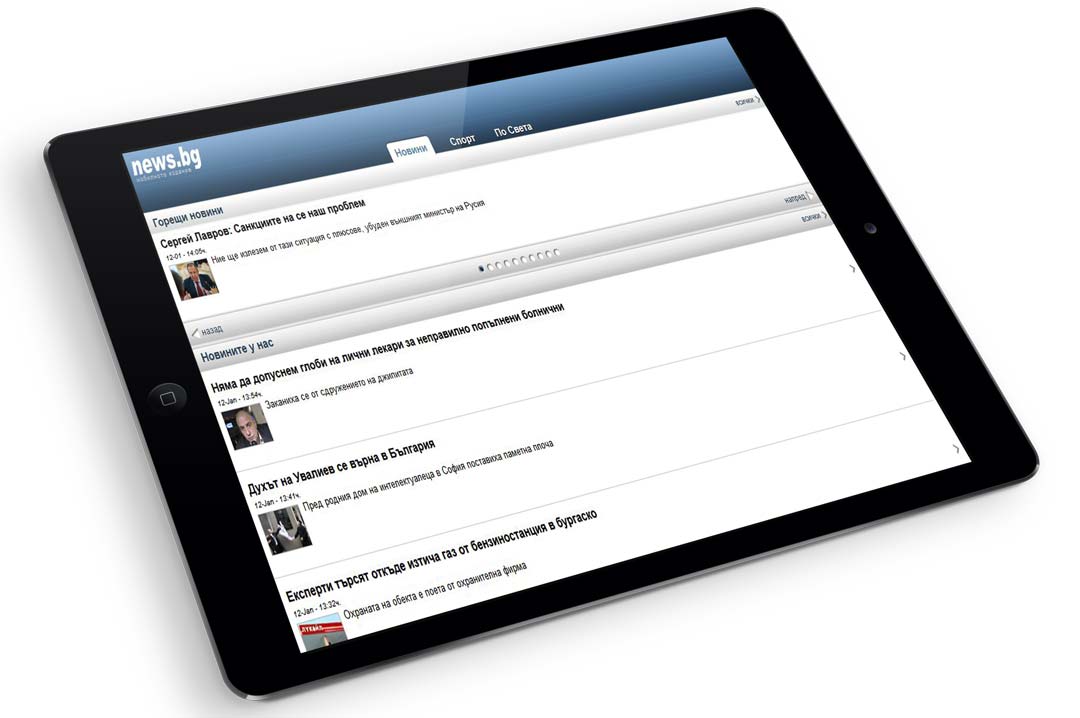 About the Client
News.bg is one of the leading news websites in Bulgaria. With thousands of unique visits every day, website's main goal is to objectively inform its audience about the news in Bulgaria and around the World. News.bg covers huge range of topics – from political and economic news, through the world of the latest technologies, to the latest news on culture, sports and lifestyle.
About the Project
The main objective of the project was to develop a mobile version of the website, located at m.news.bg, as the number of people who use mobile devices to access the Internet is rapidly growing every year. The result is a mobile website, meeting all the requirements sets by Google for a mobile-friendly design – it is extremely lightweight, loads instantly, renders perfectly, regardless the size of the mobile device used. The site is stripped to its major functionalities, which makes the interaction exceptionally smooth and pleasant.
Do You like what You see?