Professional Web Design
Remarkable web design services, focused on your business and its success in the dynamic world of Internet.
Remarkable web design in Ruse, Bulgaria
Weberest is a professional web design company with main office in Ruse, Bulgaria. We are leaders in professional corporate web site development – peak design services at affordable prices.
Our designers work hard to create one-of-a-kind, elegant and most of all successful web solutions to face the challenges before you and your business. Our approach towards design of your company web site is different from all or competitors. We put all our energy and creativity in every single project to get the desired result – elegant and, above all – effective website for your business. We strive to create a website that will make you stan out form your competition. One, that pleases both your visitors and the search engine. By performing detailed Search Engine Optimization of your website, it will be easily found on Google.
It is of highest importance for a website to have high-quality design, be well structured and easy to navigate. Te visitor does not like to spend time in countless navigational elements and windows on a single web page. The essence of designing effective and high quality website is to keep it elegant and unique.
We follow a number of basic principles to make your website successful: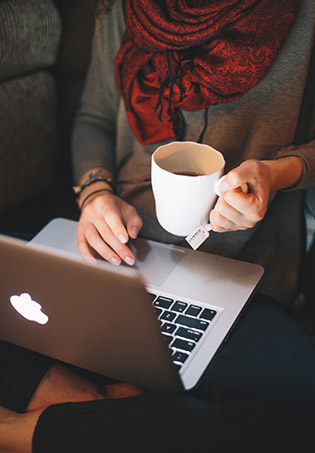 Attractive design – it is as simple as that: without visitors there are no results and purpose. To be successful on the Internet, you need to be noticed. Our talented web designers create corporate websites which help you stand out of the competitors.
Intuitive interface design – thanks to the unique, stylish and remarkable design, as well as the simplified navigation, the customer will spend more time on your website.
Efficiency – achieving your ultimate goal is our highest priority, no matter if it is a purchase from your web store, getting feedback from your customers and so on.
Success – your satisfaction comes through the success of your new website, ours – through the job well done.
Elements of a great web design for your Internet site
There are some basic elements of a good web design, which must be followed through the process of proper web site development. For your site to be successful, the customers must be able to effectively use it. The look and appearance of a website can never substitute the need for usability and efficiency. Your website must be user-friendly and with working web design.
Web design functionality is determined by how well your information is structured and presented on your website. That's the reason why the process of development of an Internet site must be carefully organised and followed. We're striving at creating a website which would be actually useful. Other major element of an excellent web design is its navigation. Most of the successful websites share common navigation-building techniques. The user should be guided right from the very entrance on the site.
We'll calculate your Corporate Web Site's redesign with a free consultation at once.