Bulgaria Office
Germany Office
Netherlands Office
USA Office - Boston
USA Office - Chicago
Web Design Studio "Weberest" – How we can be of service to you
The only benchmark for our success is the success of our customers
More about us
Weberest is a team of professionals in the field of Website development, top web design services and successful online marketing. Designers and behavioral specialists work together to achieve maximum impact over the visitors and manipulate their attitude in favor of your website.
Every single website, created by our web design studio, is oriented towards achieving the desired goals. We build strictly customized Internet solutions for every single customer. Our prices are affordable and are determined by the specific situation and project, while the quality of the services is consistently uncompromising. Efficiency is our top priority for every single product we develop, offering additional after-sale assistance and upgrades, in accordance to the customers' requirements.
Weberest corporation has offices in Ruse (Bulgaria), Regensburg (Germany) and a department in Enschede (Netherlands). The relationships with our customers are based on partnership, trust and communication. We are here to help organizations with big aspirations grow, regardless of their current position.
Introducing our customers to the web sites' structure is top priority for our studio. We do not spare our time to explain how does Internet work and the basics of the digital marketing. When a customer is well informed about our techniques, work practices and well-grounded decisions he can more precisely determine what he needs and how it can be achieved.
Fill in our "Web Site Calculator" and we will assess your current Internet status. We will be glad to discuss the opportunities for achieving higher profits, as well as the ways to reach more potential customers in your locale, the neighboring countries, Europe, and the World.
To get a free quote please call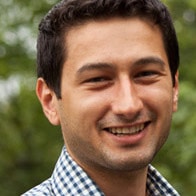 Martin Panayotov is the manager of web design studio Weberest. He is most famous with his lectures on online marketing and Search Engine Opitmization (SEO) with around fifteen years of extensive experience. Under his management, the studio has successfully taken a leading position in the development of internet websites and online shops internationally.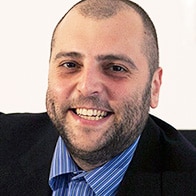 Konstantin Kuzmanov is a certified marketing specialist at Google. He does everything possible for optimal return on initial investment. Thanks to his expertise and experience, online advertising is no longer an expensive luxury, but an effective instrument to outstanding financial results.
Our Mission
Growing together with our ambitious customers, building pristine online presence for their business on the Internet.
To not allow them fall behind in modern technologies' competition.
To find the best individual solution for every single customer – the one that would bring in the highest profit.
Keeping up with the leaders in the business – not only locally, but also on a global scale.
Get a closer look at the work process in Weberest, as well as the characteristics that help us distinguish from the competition.
We promise you to speak plain understandable language, without complicated terms and concepts.